Amherst College Archives & Special Collections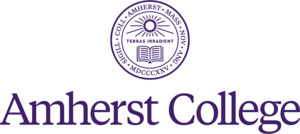 Digitizing unique and rare materials is an important part of the mission of Amherst College Library, which makes these materials available through Amherst College Digital Collections (ACDC). Many of those objects are now also available through Digital Commonwealth for all to use.

The bulk of the Amherst College digital collections shared here are drawn from the Archives & Special Collections, which houses Amherst College's rare books, literary manuscripts, written materials of unique value, historic photographs, sound recordings, moving image recordings, and a large collection of objects. Highlights of the collection include Native American literature, medieval manuscripts, and materials created by Walt Whitman, William Wordsworth, and Edward Hitchcock. It is particularly strong in topics related to natural history and missionary activity and is continually expanding.
Digital Collections:
(25)