USS Constitution Museum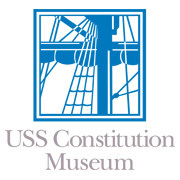 As the memory and educational voice of USS Constitution, the USS Constitution Museum preserves, displays, and interprets artifacts and archival material related to the Ship and her crew through interactive exhibitions, compelling programs, and engaging outreach initiatives. The Museum was incorporated in 1972 as a private, non-profit, and non-government funded interpretive complement to USS Constitution, an active-duty U.S. Navy vessel and the oldest commissioned warship afloat in the world. This allowed the Navy to clear Constitution's decks of display cases so that visitors could see the Ship as a sailing vessel, rather than as a floating museum, and for artifacts to be cared for in proper environmental conditions.

On April 8, 1976, naval historian Samuel Eliot Morison cut the ribbon to open the Museum to the public in its present facility in Charlestown Navy Yard's Building 22 (the old pump house for Dry Dock 1), located just across the pier from "Old Ironsides." Since opening, the Museum has doubled in size and quadrupled in visitation! Working with the National Park Service, the Museum expanded into two adjacent buildings and built a connecting corridor in the mid-1990s. In 2001, the Museum completed renovations on a new state-of-the-art collections storage facility and research library. Today, over 400,000 people visit the Museum each year to learn, explore, and research, making it Boston's fourth most visited museum.